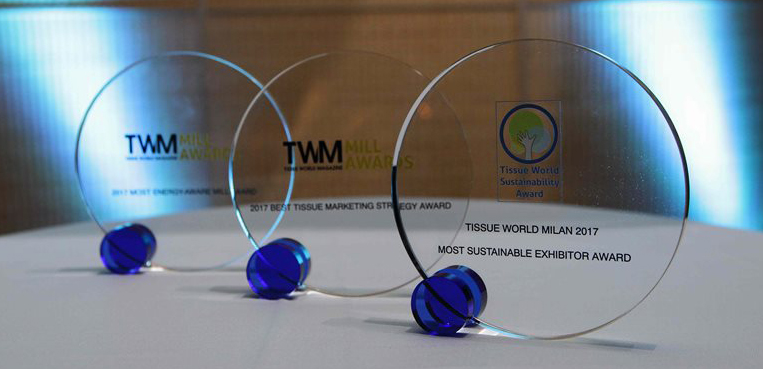 The Tissue Italy Network behind the iT's Tissue event 2018 has received the Most Sustainable Exhibitor Award from the organisers of Tissue World Milan 2017 which took place this week.

The cooperation which has led 12 independent tissue technology companies to create an extraordinary technology experience in Lucca, also resulted in an award-winning approach at Tissue World Milan, where the iT's Tissue area provided a unique visitor experience.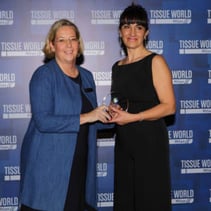 Tissue Italy earned the award in the face of strong competition, thanks to the sharing of services including tranportation, low energy and rechargable electrics, re-usable stand materials, the use of sustainable, seasonal food and a number of other environmentally-considered initiatives.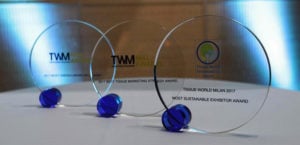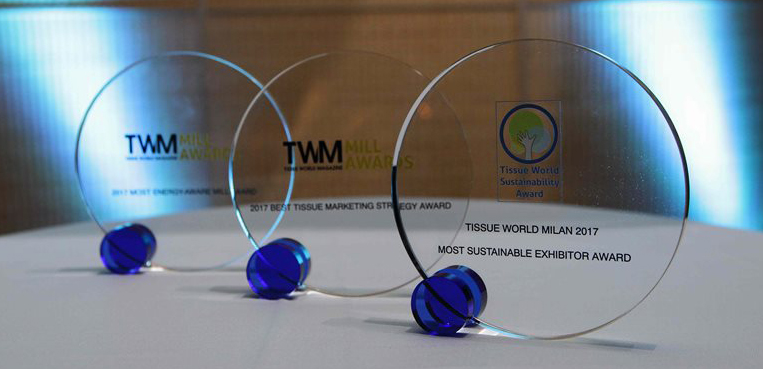 iT's Tissue Project Manager Maddalena Marconi, who accepted the award on behalf of iT's Tissue, said: "The collaborative spirit which is set to provide a third exceptional Italian Technology Experience in 2018 has also enabled us to stand out from the crowd in Milan this year. We are delighted to receive the award as it acknowledges the serious attitude to sustainability taken by all network members. We also thank Tissue World for their recognition which is greatly appreciated."
Press enquiries:
Jonathan Roberts
Pryor Roberts Communications

T +44(0)1892 614013
M +44(0)7960 716573
jonathan@pryorroberts.com