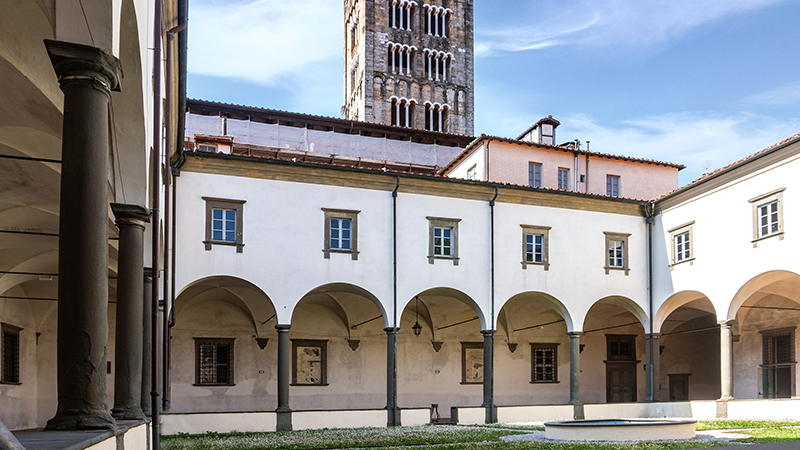 iT's Tissue 2022, taking place in Lucca from 6 to 10 June, is getting closer.
The fourth edition is approaching and it is time to reveal some of what's new this year.
Guests of iT's Tissue 2022 will be welcomed in an exceptional venue, where beauty and history come together, in an atmospheric setting which is characteristic of the city of Lucca. The new Tissue Home will be the Real Collegio.
Located near the Basilica of San Frediano, one of the principal churches in Lucca and a pearl of Italian art, the Real Collegio is Central to the city's history going back to the Middle Ages. Not everyone knows that in the second half of the eighteenth century the Real Collegio was used as a Public Library before becoming the seat of the 'Accademia Lucchese di Scienze, Lettere e Arte' (Lucca Academy of Science, Literature and Art) and later of the University of Lucca.
For some years now, the spacious complex has hosted various events and initiatives. The layout of the Real Collegio lends itself well to hosting events thanks to its considerable size: a large entrance hall for reception, two historic cloisters, a conference hall with seating for 350 people, as well as separate spaces available exclusively to guests of iT's Tissue 2022 who can enjoy some relaxation in total safety and in compliance with ministerial regulations.
Tissue Home will be the heart of the event, housing the organizational secretariat, open every day from 9 AM to midnight, with staff available to provide information and support. Other rooms will host a cafeteria corner and a lounge area where iT's Tissue participants can enjoy some downtime and networking during a coffee break or sipping an aperitif in this unique ancient location.
Tissue Home will also be the reference point for the Open Houses, the meeting place and departure point for visiting the facilities of the Network Members. You can organize your trip and book your agenda through the Convergence platform!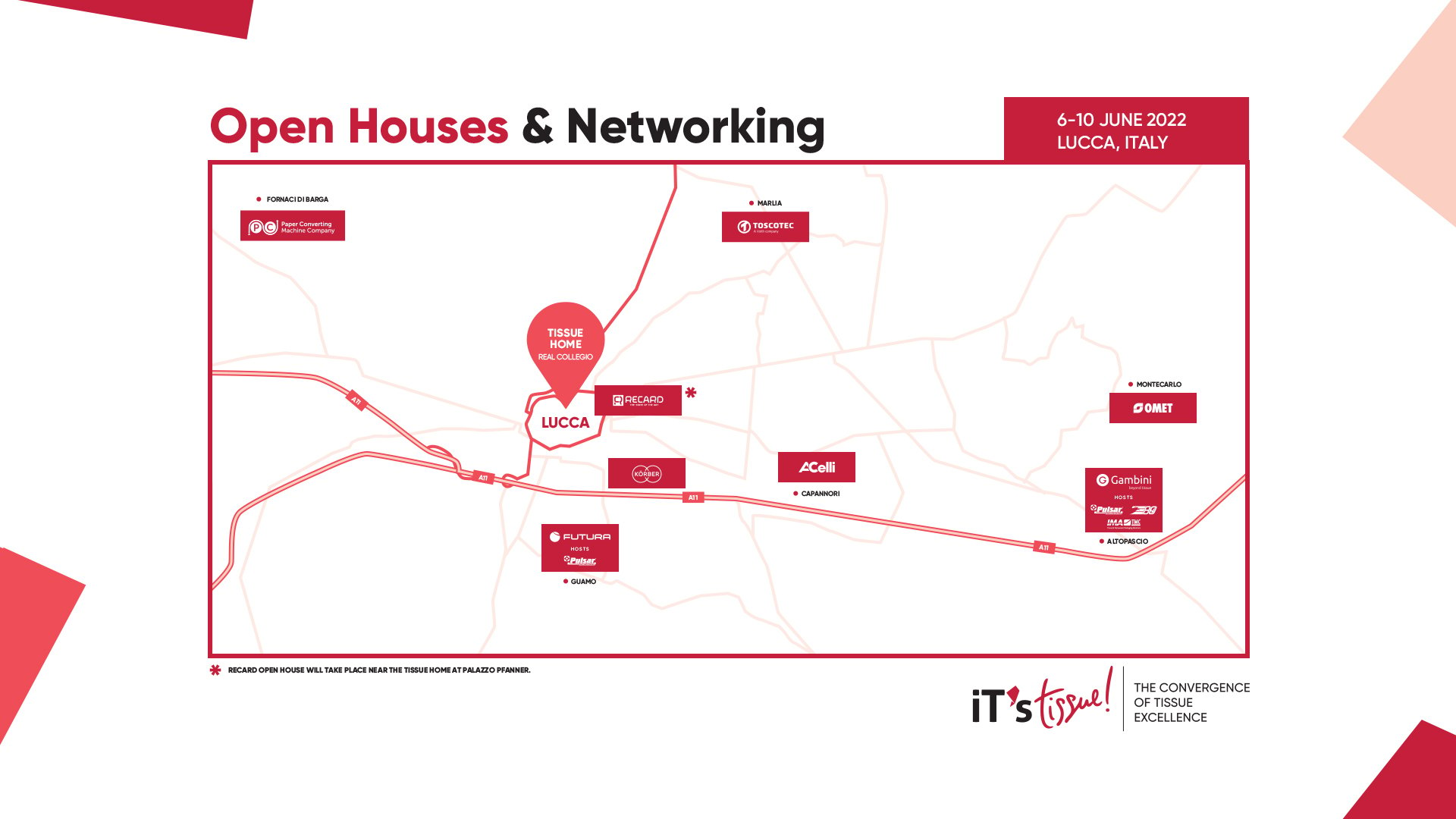 And iT's Tissue has thought of everything: visitors will not need their own car but will be accompanied to their chosen facilities on shuttles for the exclusive and free use of the event's participants.
The fourth edition of iT's Tissue, dedicated to the best technology for the Industry, will allow you to experience the beating heart of the companies that make up the network. Do not miss the opportunity to visit the Open Houses to see production first-hand and have the chance to meet together and talk about on the latest innovations in the Tissue field.
Not registered yet? What are you waiting for, do it now!