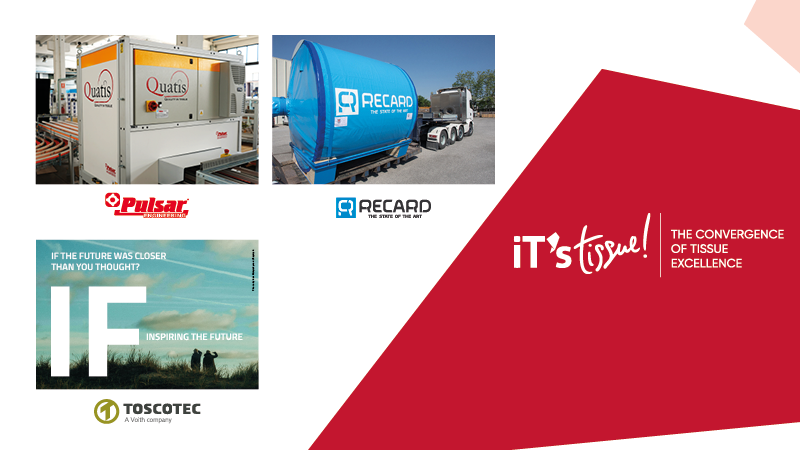 iT's Tissue is, and always has been, all about technology: cutting edge, and experienced in action and close up. It is a unique opportunity. What follows are some of the highlights which visitors can expect when they come to Lucca in June 2022. Here, in the final of our previews, we look at three of the companies behind the project: Pulsar, Recard and Toscotec.
Pulsar
For iT's Tissue, Pulsar Engineering will unveil Darwin and Antares, an evolution in the tissue industry.
The Darwin project started in 2015, when Pulsar decided to bring into the Tissue Industry concepts that were new for this sector but known, developed and applied in other industries. The goal was to create a system that replaces the current ones with new technologies in order to revolutionize the packaging and palletizing process for the factory of the future, linked to the ecommerce world. Antares is part of Darwin: it is a pack and pallet system from secondary packaging.
During the event, Pulsar Engineering will show the latest developments on its conveyors components and layouts, in line with rolls production equipment.
Pulsar Engineering will also present the latest developments and performance achieved with the PLS DYNAMIC platform, a Digital Twin line's generator, to virtually anticipate the real line's performance and behavior.
Together with the conveying systems, the Quatis Rolls and Quatis Pack, quality and compliance checking machines for unwrapped and wrapped products, will be shown at work. It will also be possible to see the new Quatis Pocket, the latest model in the Quatis series for quality inspection. Its small dimensions allow it to be installed on one line in just 20 minutes and to be easily transported in two wheel cases.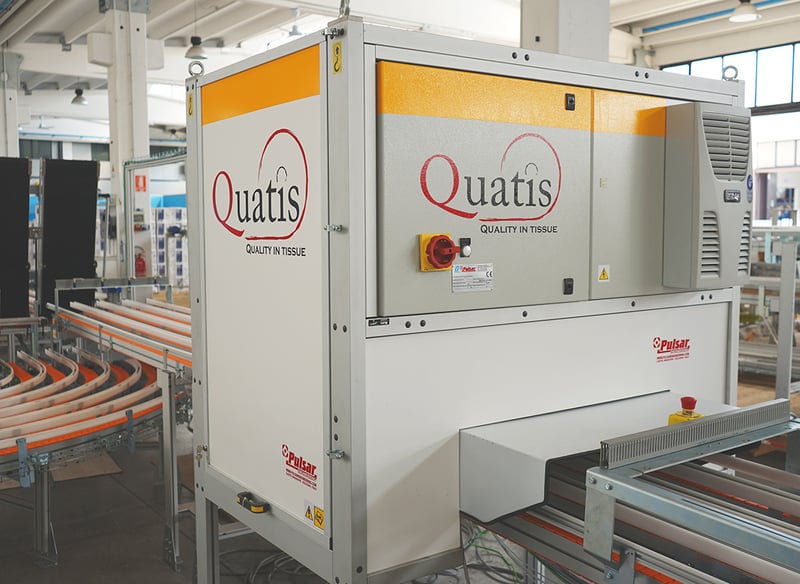 Pulsar's Quartis series takes care of quality and compliance – it is among many technologies being demonstrated by the company at iT's Tissue.
RECARD
A new entry in the Recard product range is the headbox HP, a high-performance headbox specially designed for very low basis weights (8.5-9.5 gsm uncapped).
Recard has also recently introduced a steel-shell Yankee to the market with a great thermal exchange efficiency and relatively low investment cost.
Furthermore it is a must to mention the unconventional shoe press proposed to complete Recard's press section family, which is mainly composed of a single suction press or double press (suction followed by blind-drilled press). This is an application of the shoe press that differs somewhat from the solutions available on the market.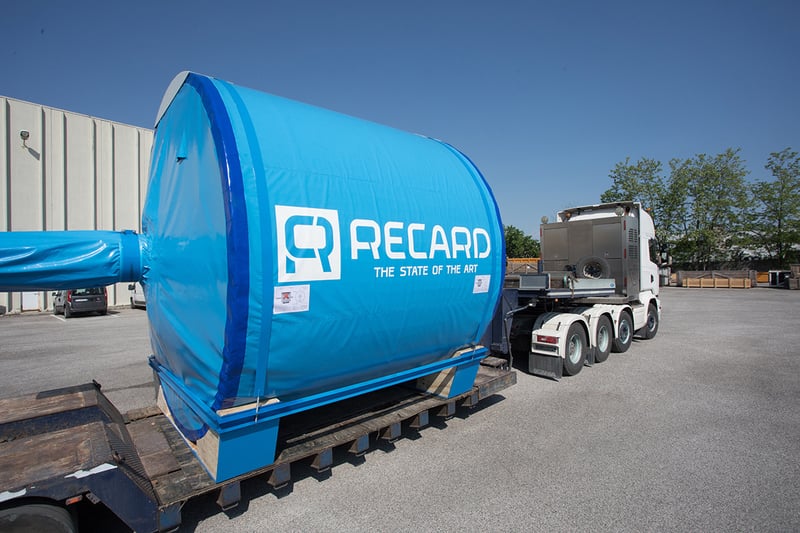 Shipping one of Recard new steel-shell Yankees
TOSCOTEC
Toscotec will showcase major technological breakthroughs designed and manufactured for the tissue mill of the future.
Toscotec will present a brand-new tissue machine concept designed to produce both conventional and premium quality structured tissue paper with significantly reduced operating costs.
Toscotec's showcase will also include a new generation design TAD machine featuring an innovation that delivers a significant reduction in energy consumption, thereby boosting the energy efficiency of premium-quality tissue production.
In the space of green energy, Toscotec will introduce two disruptive innovations: a new design Steel Yankee Dryer powered by alternative energy that is set to become a game-changer in the tissue industry, and 100% hydrogen burners for the Yankee hoods of the future.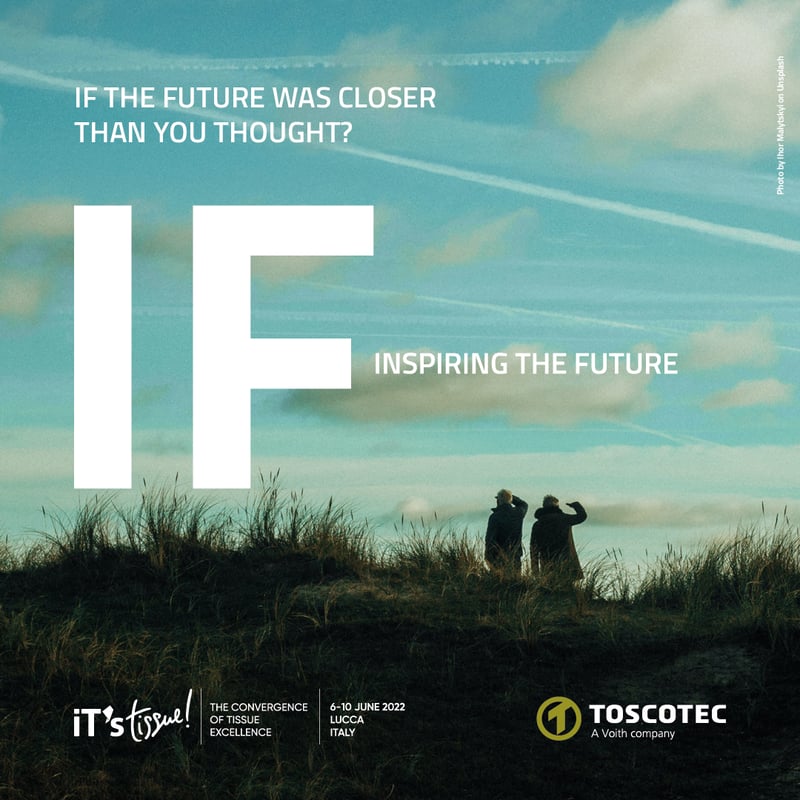 Expect disruptive innovations from Toscotec