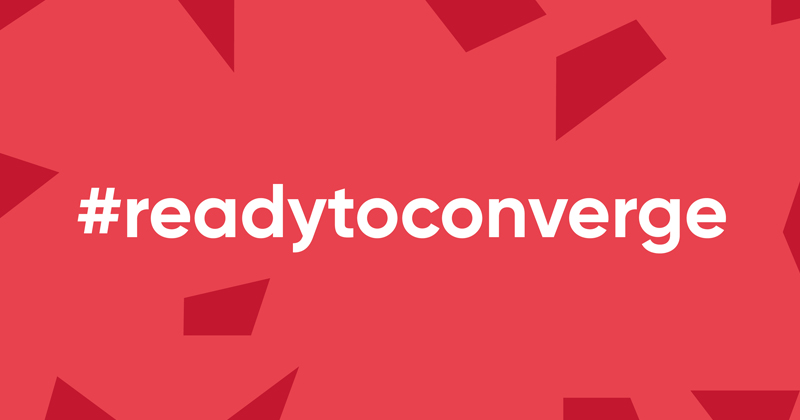 In a world of fast-changing scenarios, convergence is our solution. Performance, relationships, sustainability, production, demands – everything can converge to create new paths that are just waiting to be traveled. iT's Tissue takes the path of convergence: follow iT's!
From June 6th – 10th, 2022, iT's Tissue will be centered around a brand new asset: convergence. The companies that, a while back, conceived an event concept whose value would be far higher than the sum of its single components. Thanks to this vision, it is possible today to broaden the idea of convergence to the whole world of tissue. The market, consumption trends, culture, awareness, and the economy are changing at an unprecedented speed: a coherent response to such scenarios requires partnerships that involve producers, suppliers, converting companies, stakeholders, end users as well as technology, innovation, connections, and relevant experience.
The four keywords of iT's Tissue 2022
#Optimism
Optimism is infectious. A positive approach an essential aspect of our identity. Optimism means facing challenges with enthusiasm, enjoying the pleasure of creating. Optimism is iT's Tissue.
#Future
Optimism allows us to look to the future with confidence, as part of a continuous effort to harmonize growth, profit, environment and the fulfilment of needs. A conscious development must start from the core of each industrial sector and redefine it. As a strategic part of the supply chain this process depends on us as creators of smart innovation, fitting for the future.
#Networking
People that talk, interact, create, and plan together: this is what our companies are all about. The centrality of human relations is one of the pillars of iT's Tissue: a strong vision we share with all the players in this field. Networking, particularly during the event itself, is the value that inspires all that we do.
#Sustainability
Waste reduction, curbing in particular the waste of energy; sustainable processing of new eco-friendly materials; packaging optimization: for iT's Tissue, sustainability is the present, not just the future, and fits perfectly with performance requirements.
Road to 2022
Starting now and in the months leading up to iT's Tissue 2022, we will be the beating heart of targeted events for operators, companies and institutions. Together with our technological partners and thanks to the contributions of leading experts in the field, we will map out the state of the art as well as future scenarios in tissue production. To be even closer to those who look at iT's Tissue as a world reference for production technologies, we will increase our on-line presence and will make it more thorough, effective and interactive. We aim to create value: the value that is born from the convergence of excellence in tissue.