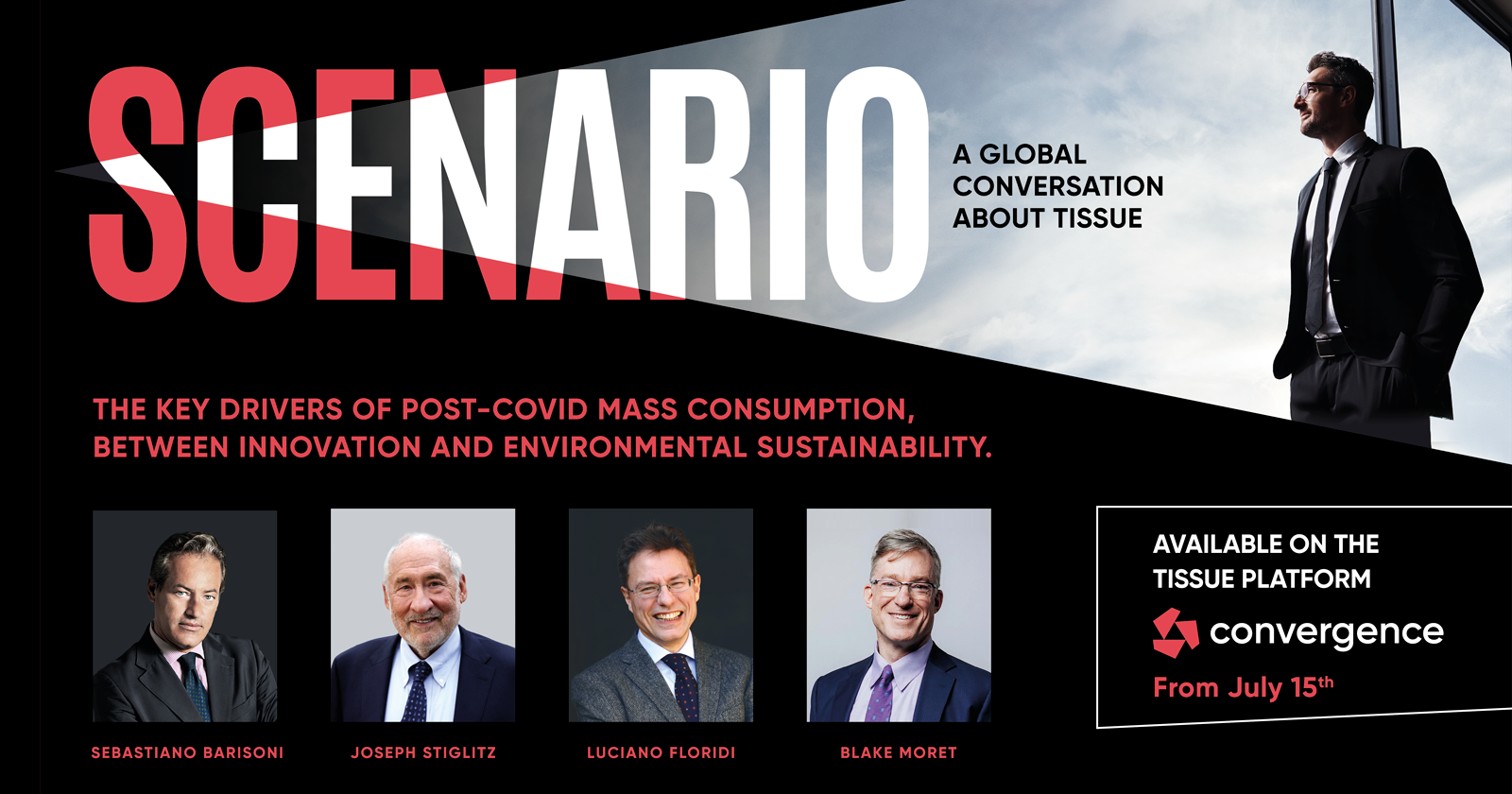 Nobel Prize winner Joseph Stiglitz is among the exceptional guests at Scenario 2021, the event that inaugurates the first and only virtual space dedicated to the Tissue industry.
Scenario 2021: future trends for Tissue products and industry players
From the ecological revolution to the need for a significant step towards complete industrial automation, from the detailed analysis of consumption, with insight provided by Euromonitor, to the transcultural movements that shape consumption habits, Scenario 2021 is indispensable for Tissue producers for the B2C and B2B markets to devise strategies which respond to competition and consumer needs.
Why Tissue Convergence? It's the meeting point for all who seek excellence throughout the Tissue production chain
It's unprecedented: a dedicated platform designed for the professional needs of all those involved in the Tissue production chain, from supply to final distribution. This new, grand project championed by iT's Tissue was born out of the need to provide all those working in the field with a space for direct, confidential dialogue as well as access to all the latest information, in a context where these exchanges among industry players are free from interferences and can develop spontaneously and productively. This is the scope of Tissue Convergence, which officially debuted on Thursday, 15 July with the publication of Scenario 2021.
Tissue Convergence: what's in this space for Tissue industry players?
The companies of the Tissue Italy Network will make know-how, documentation and solutions available in specific dedicated and reserved areas. The companies making Tissue products can benefit from a direct exchange with leading providers of the solutions which are the technical "fuel" for the different production phases. But Tissue Convergence is so much more than that, and is distinctly embodied in an initiative such as Scenario 2021: the platform will also host projections and in-depth sector analyses, providing food for thought, benefitting the entire sector.
Tissue Convergence: how and where to find the first platform dedicated to the Tissue industry
Tissue Convergence is available at tissueconvergence.com, following accreditation.