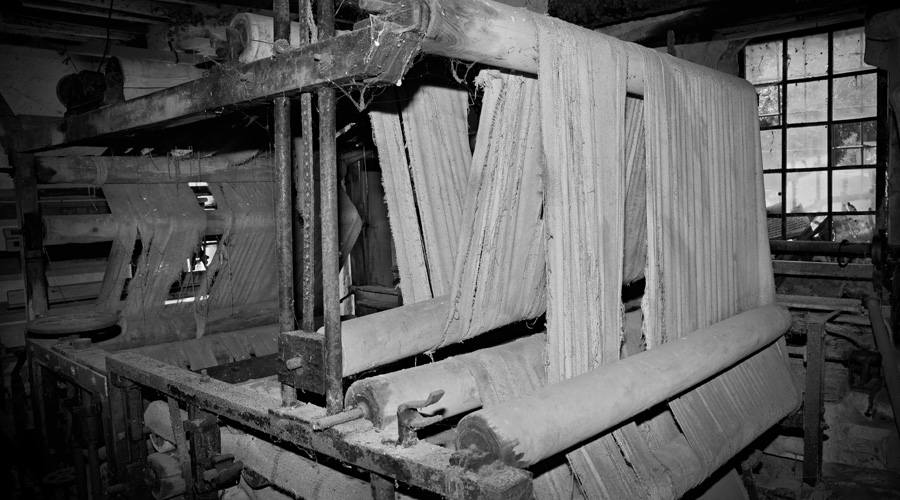 The triumph of straw paper and the founding of the "società cartaria" paper society.
During the nineteenth century the historical papermaking centers of Pescia and Villa Basilica saw the transition from the peak of production by hand to mechanized industry on a grand scale.
The first opportunity to grasp the fundamentally different natures of the two was the London International Exhibition of 1862 where Italy was confronted with the more recently-established but technically superior papermaking abroad. The technological gap was evident not only in the use of the paper machine outside Italy, but also in the evolution in papermaking chemistry which allowed the use of new raw materials in place of traditional rags.
In Tuscany, the two methods of production coexisted for decades. Pescia paper mills continued with production by hand using rags, aiming for a quality product at low cost for which demand persisted in North America and Latin America, especially in the stamp-impressed paper sector in Brazil and Venezuela. The Villa Basilica area followed the straw paper route and made its fortune accordingly.
The use of wheat straw had spread to Villa Basilica starting in the 1840s but it was not yet considered profitable enough to encourage investment in new machinery. It was still unclear whether industrial economics favored the production of writing paper or yellow packing paper. Success was rapid, however, and the paper mills became highly profitable because the product had a guaranteed market and was easy to sell. Manufacturing was also much simpler than using rags.
In 1871 the "Organizzazione Cartaria di Villa Basilica" (Villa Basilica Paper Organization) was established which brought together producers and dealers of straw paper. It was committed to demanding tax exemptions on the water-powered facilities and created new initiatives in transport and credit. Later, the paper mills were legally constituted as the Società Cartaria, independently establishing the quality and sizes of paper to be manufactured as well as sale prices.