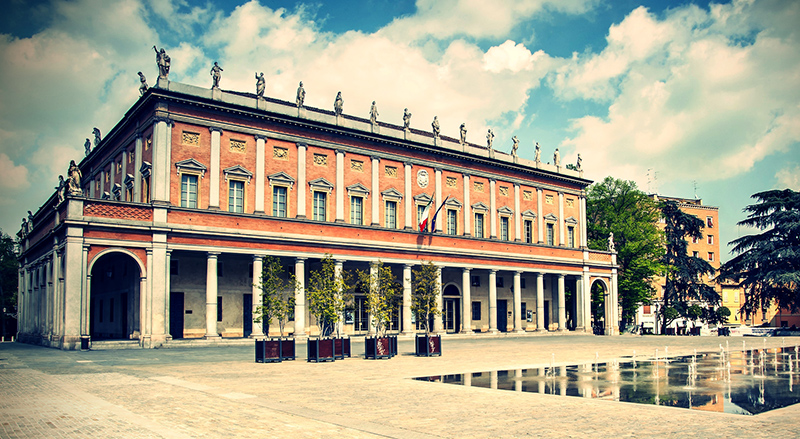 Discovering It's Tissue 2018: meet Reggio Emilia, the wounded city that gave rights to the children of the world.
It was the year 898 when the Hungarians entered Reggio Emilia, devastated it and killed Bishop Azzone. It took a century for the city to heal its wounds but it emerged from that horror with a prudence of spirit and a yearning ambition that make it unique still today.
It is here that, during the last century, the "Reggio Emilia Approach" was born: a pioneering style of education that acknowledges children's rights and autonomy; it was also here that a paper mill was already operating in the mid-fifteenth century; and it was here, too, around the same time, that the Trimonte watermark was introduced.
A beautiful city whose evocative, historical center dotted with churches, palazzos and fortifications contrasts with breathtaking sights such as the Vasca di Corbelli and the Reggia Ducale di Rivalta ducal palace.
Full of mystery, it can also claim a culture of ingenuity which has evolved into spirit of technological innovation. It is today the birthplace of efficient, leading-edge engineering – reliable but always original. As they say in these parts, people from Reggio Emilia fêr a só mōten (do things their own way).
This is Reggio Emilia, city of a hundred languages.